Over the recent years I have been working on a series of stylized anatomy reference statues for the artist.
The idea is to provide a physical tool for 3D modelers, illustrators and animators.
These 12 inches tall (30 centimeters, 1:6 scale) digitally sculpted and 3D printed statues present a personal interpretation of the human body, as well as visual indicators helping in the creative process.
The statue presented below is of the human female, in T-pose – as preferable for CG modeling.
One half is rendered in a smooth stylized finish, with an emphasis on surface continuity. The other half shows a solution for a network of edge loops suited for animation and subdivision modeling.
They were released in two versions produced in a signed limited run : greyscale (12 units produced) and colored (24 units).
The statues are all sold out now, but I plan to start another run of those as soon as time allows. Please check back for updates.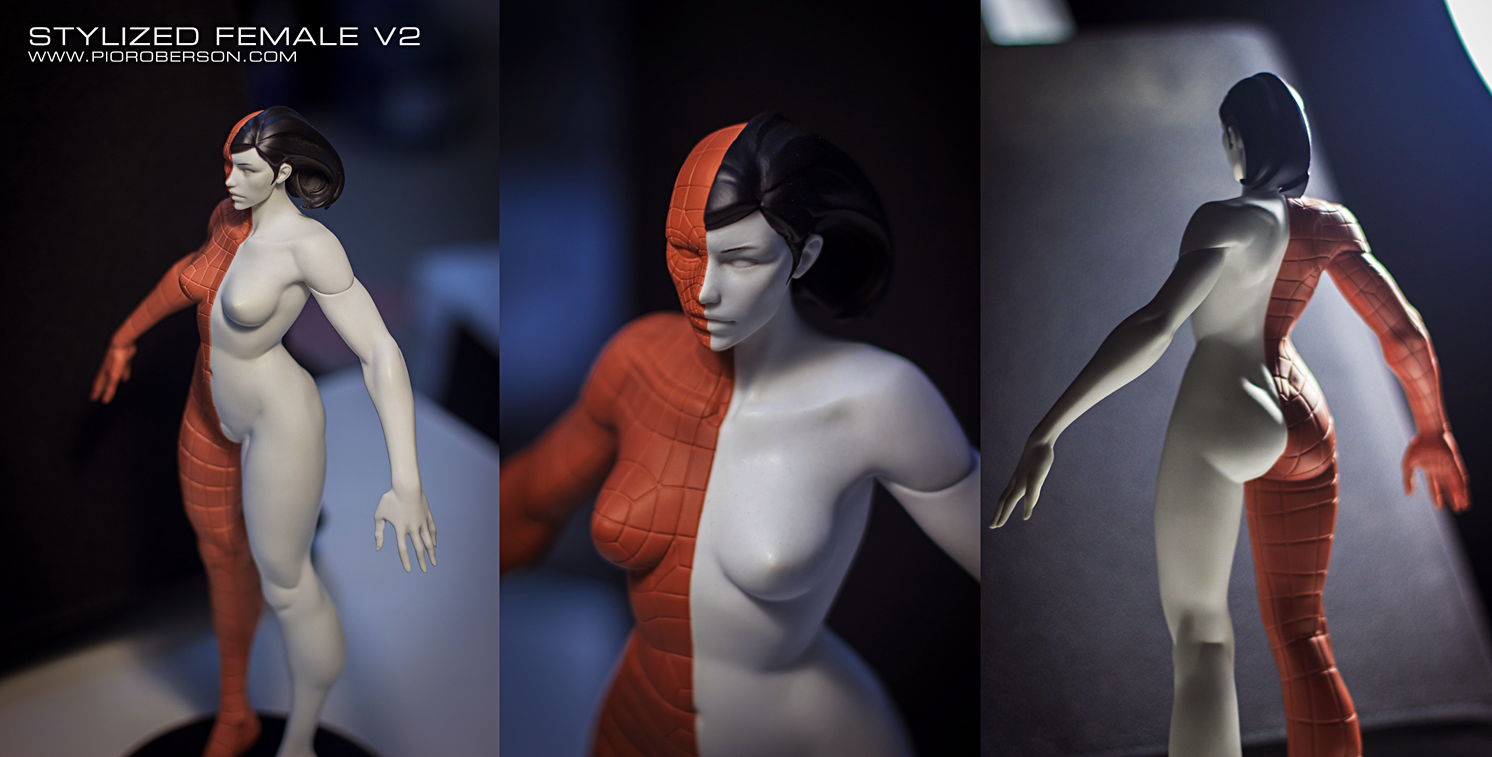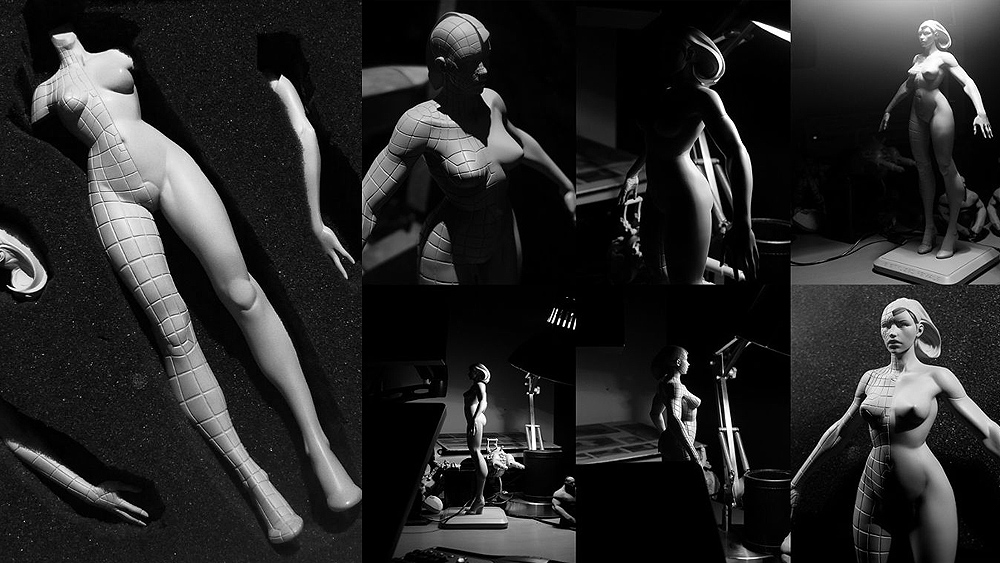 A collection of pictures of both versions :